MARK BETHEL
Mark, a former pupil of Banbridge High School, Banbridge Academy and graduate of Queen's University Belfast, completed his professional training with F.A. Edward Orr Solicitors qualifying as a solicitor.
Mark left the firm to specialise in property law supervising a leading property team. Mark worked extensively with clients, mortgage lenders, estate agents and financial advisors on a broad range of property transactions. Mark assisted private clients in regards to residential sales, purchases, re-mortgages, co-ownership stair-casing and buyouts. He also gained vast experience providing advice and representation to banking lender clients on matters including equity release, separate representation purchases, repossession sales and lender instructed re-mortgages.
Mark returned to F.A. Edward Orr Solicitors in 2017 primarily handling residential and commercial property transactions for private clients and businesses. Mark assists clients ranging from first time buyers to individuals involved in high value niche property deal throughout Northern Ireland. Mark has developed a reputation for providing quality, reliable and cost effective legal advice to his clients in a timely manner. Mark also advises in the area of wills, estate planning, probate and family law issues.
Mark is a member of both the Northern Ireland Young Solicitors Association and Newry and Banbridge Solicitors Association. In his spare time Mark enjoys watching most sports especially his beloved Manchester United.
Please contact Mark to discuss your individual needs.
Email: markbethel@edwardorrsolicitors.co.uk
Telephone: 028 406 62609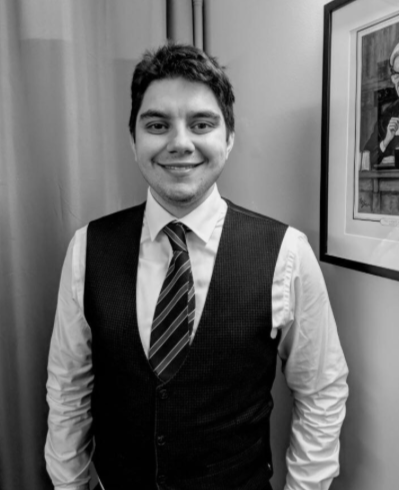 Recent cases:
Acted in the sale of a £2.65 million residential property portfolio in Belfast to foreign investors
Assisted with an estate of £2 million that included various business assets, commercial property and residential property
Acted for a local property investor in relation to its commercial shop leases
Acted for an agricultural business in relation planning, due diligence and building a £1.5 million AD energy plant
Client Comments
"Having dealt with another solicitor for our first purchase, we found Mark completely different. He was always quick to respond to our queries, knowledgeable about the septic tank issues and totally professional."
(John & Alice, Belfast)
"Mark handled my first time purchase with ease and professionalism. He made me feel like I was his only client. I hope never to need a solicitor again but would recommend him to anyone."
(Nuala, Comber)