We are members of all major lending and Co-Ownership panels and provide a fixed fee quotation at the outset of the transaction with no hidden extras. The majority of our transaction can be completed hassle free by email, telephone and post or in person if you so wish.
We work hard on your behalf to ensure the transaction moves forward quickly allowing you to purchase, sell or remortgage at the time that suits you best. We put our clients' needs first ensuring a personal and stress free experience.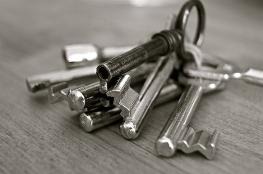 We have tried and tested processes to ensure you the client remain completely updated and involved at every stage of the transaction. We are members of The Law Society's Home Charter Scheme and are guaranteed to give assured standards of quality.
Our Property Services include:-
-Residential Sales and Purchases
Our experienced solicitors work closely with your estate agent and financial advisor (if applicable) to ensure the transaction progresses without undue delay.
-Remortgages
Re-mortgaging is becoming more popular with homeowners to raise capital for home improvements or to repay unsecured loans.We work closely with financial advisors to support our mutual clients. Most lenders will offer cash back incentives or fees assisted legal services provided by a solicitor acting for the bank.
We offer competitive re-mortgage fees, provide informed legal advice and can often complete the process within 30 days from the date of instruction. If you proceed with a fees assisted product we can assist you with drafting the necessary transfer documentation adding or removing a party from title, which is not covered by any fees assisted products.
-Co-Ownership
F.A. Edward Orr Solicitors have been on the Co-Ownership panel for some years helping many first time buyers get on the property ladder. The scheme allows new buyers to purchase part of a property whilst renting the remainder until they can afford to buy it outright from Co-Ownership.
-Buy to Let Properties
We regularly act for Landlord purchasers and provide them with legal advice concerning their responsibilities under the Landlord Registration and Tenancy Deposit schemes. We provide client specific tenancy agreements free of charge for every buy to let property purchased.
- Equity Release
The rising cost of living has resulted in more people having to raise money from their homes to enjoy their retirement. Equity Release is a mortgage product enabling older people to raise money from their homes without having to downsize or relocate. The mortgage is only repayable when the property is sold or you or your partner dies. Our solicitors have acted in many of these transactions and are able to advise you fully.
- Help to Buy Purchases
We complete the necessary paperwork to claim your help to buy bonus to assist with your purchase. Unfortunately, the bonus cannot be used as deposit funds, pay additional indirect costs including solicitor or estate agent costs.
- Commercial Property
We can assist with the purchase or sale of commercial properties including dealing with banks providing loan facilities. We can negotiate with existing tenants or act on your behalf negotiating with potential tenants to agree lease terms.
- Agricultural Lands, Sites and Self Build
We act for farming and agricultural enterprises and can tailor our services to your individual needs. Our services include:
Purchase, sale and refinance of agricultural lands/ self build sites

Negotiating land letting agreements for Landlords and Tenants

Agreeing supply and profit sharing agreements with suppliers
Contact our solicitors today to discuss your individual needs.